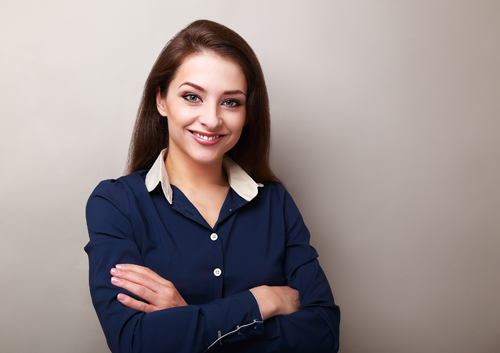 Gum disease, also called periodontal disease, is an infection of the gum tissues, and is something seen all too often by Dr. Brad Hartjes and Dr. Joel Hartjes. Extending from inflammation of the gums (gingivitis) to more serious infections and complications (periodontitis), there is a wide range of gum disease severity.
Not only does gum disease affect the health of your mouth and teeth, but according to the National Institute of Dental and Craniofacial Research, it can affect your general health as well. This is because an infection in the mouth as a result of gum disease can travel to other parts of your body through the bloodstream. Gum disease is also a risk factor for heart disease, and can play a role in blood sugar levels.
Causes and Risk Factors
Gum disease is essentially caused by the build-up of bacteria in your mouth. If you brush and floss every day, this bacteria is washed away, but if not, it turns into plaque. If left unchecked, this plaque buildup can lead to gum disease.
Some of the common risk factors for gum disease include not taking good care of your teeth, failing to have one's teeth cleaned every six months, experiencing hormonal changes, smoking cigarettes, developing diabetes, being genetically exposed to gum disease, or taking certain types of medications.
Gingivitis versus Periodontitis
There are two main types of gum disease: gingivitis and periodontitis. Both are bad for you, but gingivitis is less severe. It is typically the first stage, and involves inflammation of the gums from plaque and tartar on the teeth. If your gums are swollen and bleed, this is a sign of gingivitis.
Periodontitis, a more severe case of gum disease, occurs when your gums pull away from the teeth and pockets form. These pockets are a concern because they can harbor infection.
Treatments for Gum Disease
Treatments for gum disease depend on the cause and severity. Deep cleaning to remove the plaque underneath the gum line – called root scaling and planing – is one of the most common treatments for gum disease. Antibiotics placed under the gums to rid you of an infection or reduce the inflammation may also be advised. In some cases, surgical procedures, including flap surgery and bone and tissue grafts, are needed.
If you have bleeding or swollen gums, pockets between your gums and teeth, pain, or other issues, you might have gum disease. Visit Hartjes Dental Associates for an exam and learn the best course of action.