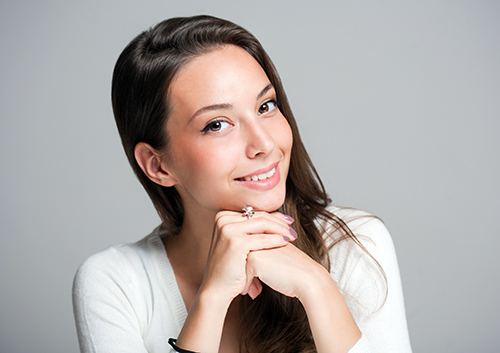 Invisalign is gaining traction as a sought-after solution for orthodontic problems. Unlike traditional braces, which require the placement of brackets on teeth and the connection of unsightly wires, Invisalign works nearly invisibly (as its name suggests). Particularly for those who do not wish to draw attention to their orthodontic work, Invisalign provides an attractive solution.
Consultation with a Treatment Provider
Our practice has received specialized training to work with Invisalign. During your consultation appointment, Dr. Brad Hartjes and Dr. Joel Hartjes will assess your smile needs. In some cases, the type of problem may not lend itself to correction through Invisalign, and we may offer an alternative solution.
Creation of a Custom Treatment Plan
Invisalign works using a series of customized clear trays that fit almost perfectly over the teeth. To create these trays, Dr. Brad Hartjes and Dr. Joel Hartjes will take X-rays and impressions of your teeth. These are submitted to a specialized laboratory that makes a 3D image of your smile. This is used to create a specialized treatment plan that provides an estimate of how long treatment will take.
Arrival of Custom Trays
Once your customized trays have arrived, the treatment begins. For Invisalign to work properly, you must wear the aligners 20 to 22 hours per day, removing them only to eat, drink, and brush your teeth. The trays gently draw your teeth into proper alignment, correcting your orthodontic problems as you go about your everyday life.
In general, you will replace your aligners with a new set every two weeks. This is to encourage your teeth to continue moving throughout the treatment process. You'll need to check in with our Middleton, WI office every six weeks or so to ensure treatment progresses smoothly.
Beautiful Smile: Complete!
Once you complete your individualized treatment plan, you'll have the smile you've always dreamed of. Like with traditional braces, Dr. Brad Hartjes and Dr. Joel Hartjes may recommend that you wear a retainer to ensure that your teeth remain in their new positions.